Joy's Modeling Career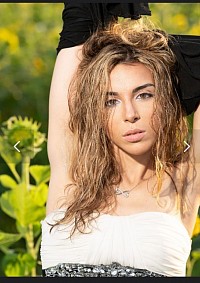 About Joy's Career
Joy's modeling career started in 2011
Model productions contract winner from Opelika Alabama
Booked Magic City television series 2012 where she perfomed multiple roles under casting director Bill Marinella. Joy was booked for three months straight in these roles while living in Miami, Florida. After the casting came to an end she was booked for the Susan G. Komen fashion event "love, peace & prosperity" to help raise money for the breast cancer research foundation.
Later, in 2012 her career brought her back to Alabama where she was booked as a hair model for big sexy hair in Birmingham Alabama.
While working in Alabama as a model at the age of 19, Joy discovered another talent agency and booked 
couple more photoshoots.
Though Joy had always had a passion for modeling it was life's obstacles that prevented her from pursuing this career early in life. By no means did that stop her from developing more skill in her journey.
Joy moved back to Florida at the age of 21 and booked a published magazine shoot with Central Florida Model Magazine in September 2016.
Later in 2016 she also appeared in a music video with up coming artist Max Prez and participated in a fashion show to help raise money to rebuild Haiti.
Family life and other obstacles have interefered with the progress of her journey in modeling.
However, that still didn't stop her from paving her way back into the fashion industry.
By 2018 she fullfilled her studies in portrait photography and enlisted in the army.
This took her back to Alabama where she started locating photographers in the area through social media. Joy has worked with many different professional photographers in North Alabama and in Nashville Tennessee.
The North Alabama Meet and Greet is where she met CEO of the royal umbrella Nate Williams. Nate informed her of the Fashion Show and she ended up appearing as a VIP guest.
Joy attended another model call for The Royal Umbrella and was booked to walk for two of the top deaigners KMLA & Unreal Creations in the July 10th 2021 Fashion show at the Omega in Huntsville Alabama. 
After attending the Model call in Nashville Joy was selected to walk for the Headliner of the 2021 Fall Ball 3; Miicongenteel and other top designers.
Joy's interest in the fashion industry has always been a dream for her. Today she is working hard building her portfolio while networking in the North Alabama area. She understands that modeling is all about business and she is taking her career more serious than ever.